The problem of traffic jams everywhere is solved in different ways. Chinese engineers offered their vision of how to get rid of this nightmare of modern megacities.
At the 19th International Beijing Technical Exhibition, an unusual bus tunnel, designed for 1200 passengers, was presented. However, it can be called a bus rather conditionally. It is more like a cross between a bus and a tram, consisting of three cars, where the passenger compartment is located in the upper part.
But the lower half, significantly elevated above the roadway – this is a real mobile tunnel, moving on rails, through which cars can pass freely. According to its creators, this design will increase the capacity of urban highways and help partially solve the problem of traffic jams.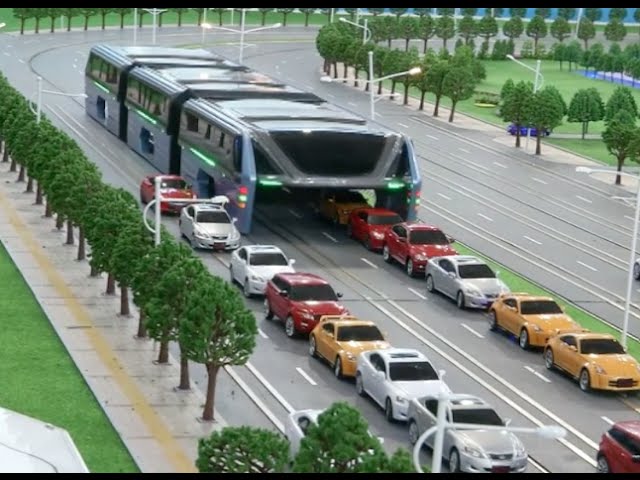 The first tests of the bus will be held in Qinhuangdao in the second half of this year.